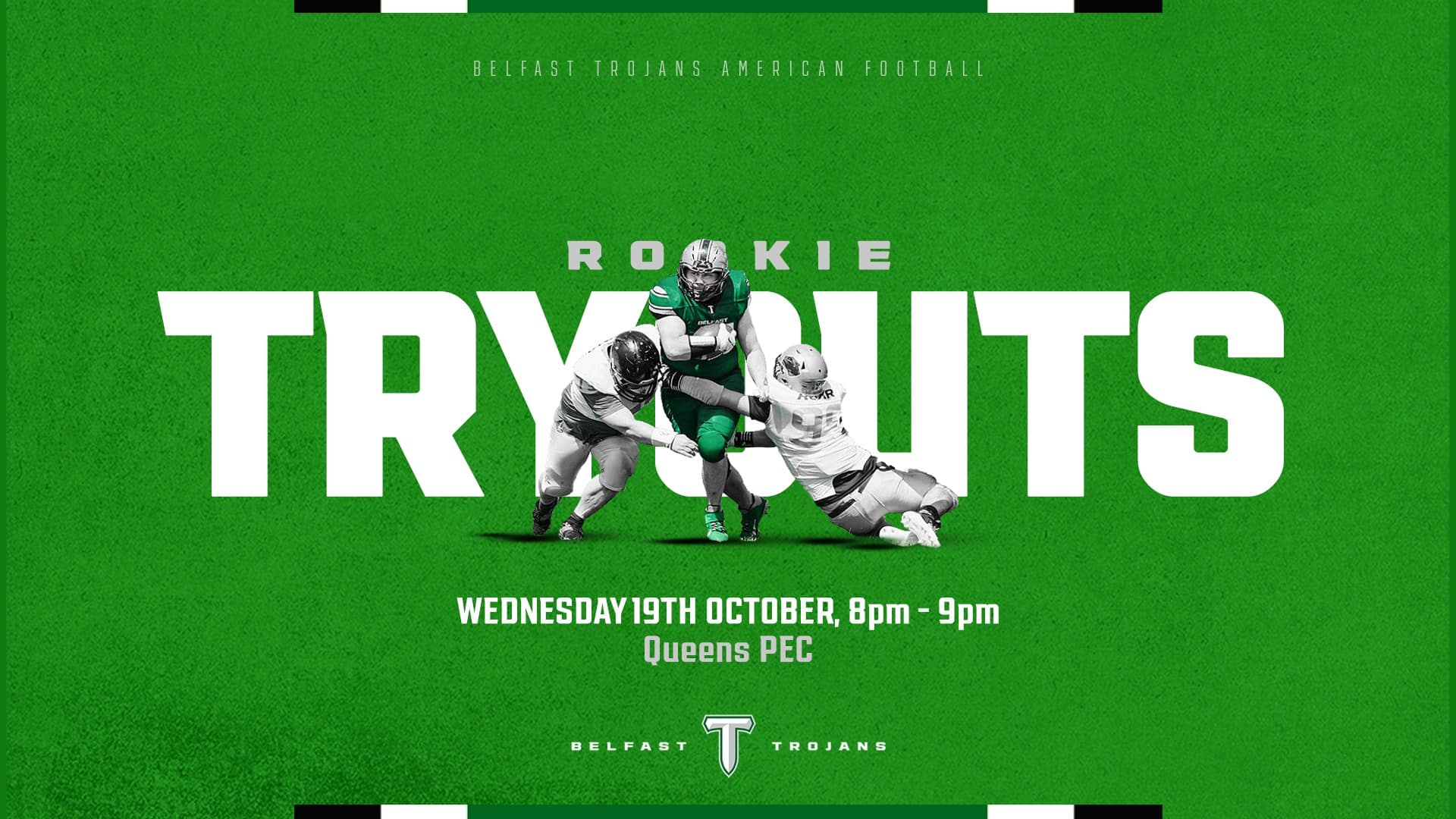 Belfast Trojans Rookie Tryouts #2
If this describes you then you only need to attend ONE of our tryouts to be assessed by our Coaches. All that you need for the tryout is to wear clothing suitable for outdoor training and bring your own water bottle.
We practice come rain or shine.